581 kilometers south of Bangkok, Hua Hin, which literally means stone head in Thai, is the oldest beach resort of the country and is still very popular. Clean white sand, crystal clear water and a tranquil atmosphere has continued to attract tourists in search of peaceful and relaxing holidays.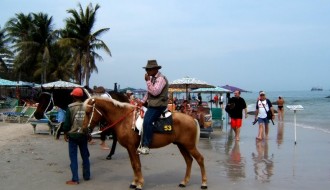 Hua Hin Today
Today, Hua Hin is a well-established beach destination with word-class facilities coupled with a true sense of Thai hospitality. Despite its expansive growth and development as a luxurious destination, the splendor of Hua Hin remains intact. Remaining content in itself, Thailand's oldest seaside resort has never sought international recognition. It has continued to provide a peaceful and relaxed sanctuary in a picturesque environment that comes with a true sense of historical identity.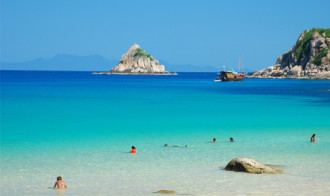 Hua Hin has very good kite boarding conditions with shallow, warm waters. There is a northerly east wind from October–January with wind ranging from 15–25 knots. From February–May Hua Hin has a southerly thermal wind that gusts to 15–20 knots in the afternoon. There are good conditions for kite surfing in both of these seasons.
Popular activities in Hua Hin include fishing, boating, kite-boarding, fitness, martial arts, elephant camping, Thai massage, spa, cooking courses, trekking, walking, cycling, diving, snorkeling, arts, water sports, pony-riding, and golf.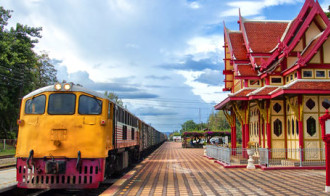 Golf in particular is becoming especially popular, with Hua Hin increasingly being recognized as one of Thailand's premier golfing destinations. The town hosted its first Asian tour event in 2009 at the new Black Mountain course, while other first class courses in easy reach include Majestic Creek, Royal Hua Hin, Banyan, Palm Hills, Lake View, and Springfield. There are several driving ranges.
Several boat trips are available in Hua Hin-Pranburi area such as touring the river and watching birds or cruising the Gulf of Thailand with a teak boat for swimming, fishing, and feeding monkeys at Sam Roi Yod National Park.